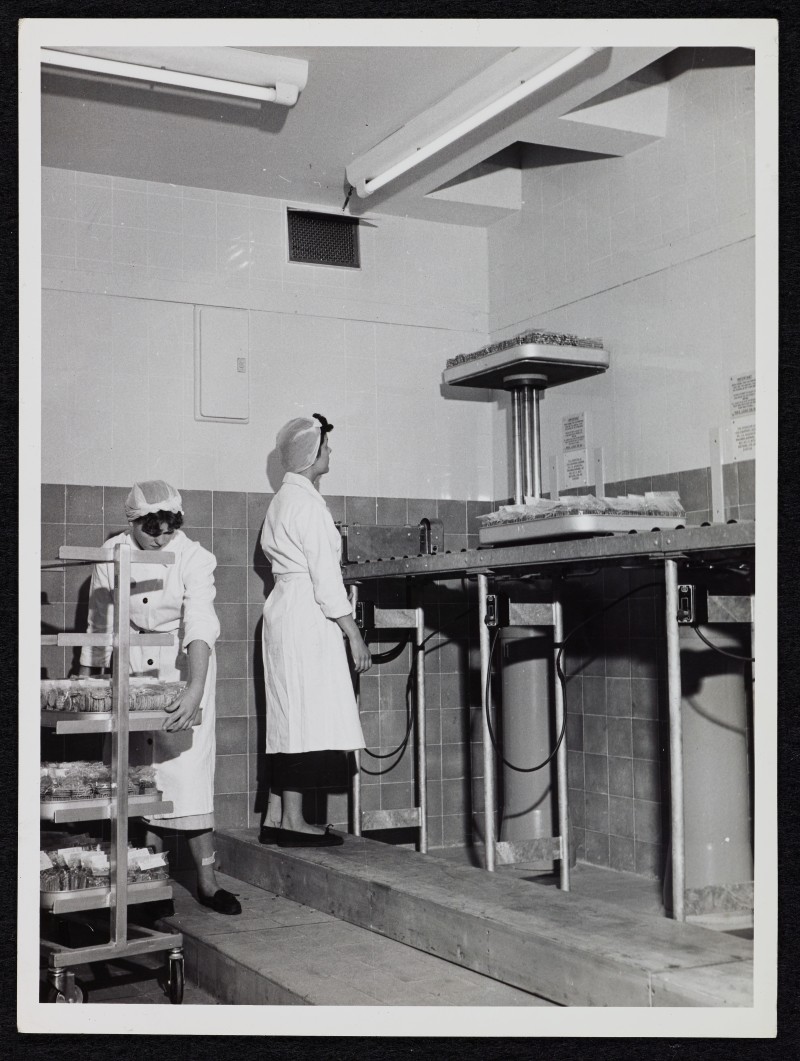 Photograph taken at the Sainsbury's branch at 132-136 Lewisham High Street, Lewisham, London. The photograph appears in JS Journal October 1955 page 10 with the caption "Wrapped goods are stacked on trays and the trays are then stacked on trolleys. Because of fire regulations all push-ups are enclosed in separate rooms and the picture shows one of a battery of pushups in action sending grocery supplies up to the buffer-room. Miss Reynolds and Miss Hitchin (at the trolley)". Photograph by Maillard, Weymouth Street, London, W1 (reference 6869).
Related memories
Do you have an image that relates to this record? Add your personal
touch. If you worked for Sainsbury's, please provide brief career details
and include dates where appropriate.